Test in Tuscany: first feedback from the territory
Message sending process, phone cells and device performance are under analysis together with the mobile operators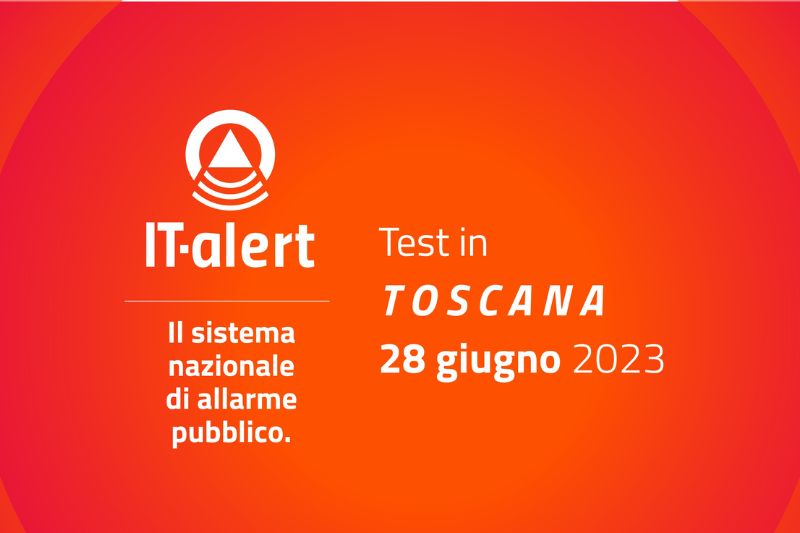 The first regional test of IT-alert, the public alert system that Italy is adopting, took place in the morning of today, Wednesday, June 28, 2023, in Tuscany.
A huge amount of feedback arrived through the questionnaire (two hours after the test over 140,000 contributions were submitted) thank to which some of the elements emerged during the test are further examined, with particular reference to the non-reception of the message by some devices and also, the multiple arrival of the message on a single mobile phone.
The analysis and review of the message delivery, the cell phone performance to verify the service coverage and the response of devices such as mobile phones, tablets and smartwatches has started together with the mobile operators. 
The tests that by the end of 2023 will be carried out in all regions and the Autonomous Provinces of Bolzano and Trento have as key objective, besides raising awareness of IT-alert among the population, to verify the operation of this new system that is being developed with regard to the different mobile phones and operational systems, and to gather feedback from users to implement the service. 
The cell-broadcast technology currently employed presents some limitations: it is possible that a message addressed to an area may also reach users outside that area (overshooting: following the test in Tuscany, several messages arrived in the neighbouring areas of Emilia-Romagna), or that the message could not be delivered in areas of poor coverage.
After the test held in Tuscany, the second test of IT-alert message delivery activities is scheduled for Friday, June 30, in Sardinia. Then, tests in Sicily on July 5, in Calabria on July 7, and in Emilia-Romagna on July 10 will follow.