Earth Technology Expo 2023, technology at the service of citizens
The Civil Protection Department is attending the event with two exhibition spaces, one focusing on the IT-alert public warning system and another on the virtual reality experience of the I don't take risks campaign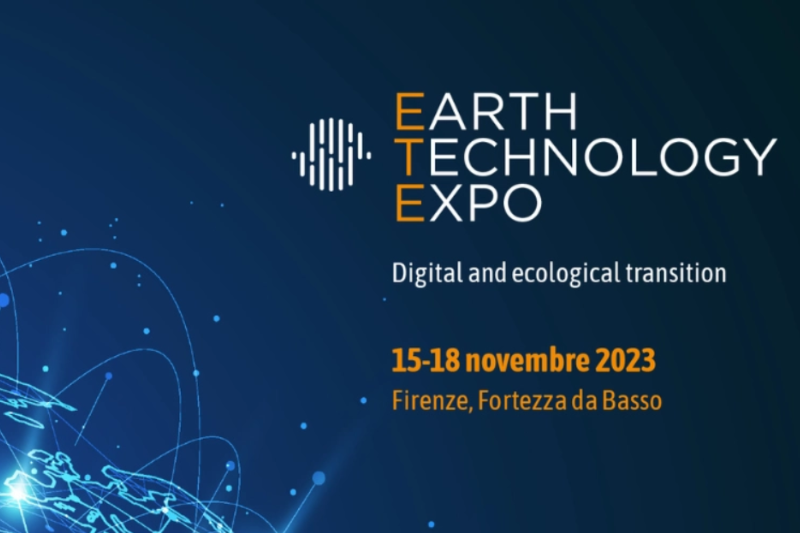 To showcase Italy's skills in using technologies for the control and management of the environment, specifically of the subsoil, soil, sea, groundwater and surface water, the atmosphere and the entire ecosystem. This is the main focus of the 2023 edition of Earth Technology Expo (ETE): the display of technologies that are supporting the country's digital, energy and ecological transition, with the Department of Civil Protection among its supporters. The event will take place November 15-18 at the Fortezza da Basso in Florence.
At the department's first stand, visitors can discover and explore IT-alert, the Italian National public warning system which directly alerts the population, through notifications sent to cell phones in a given geographical area, in case of imminent or ongoing major emergencies or calamities.
In the second area, the Department will introduce the new variation of the I don't take risks campaign, which focuses on good civil protection practices. ETE 2023 guests here will be able to discover the virtual reality experience "Sisma VR", developed by the volunteer organization Lares Italia in cooperation with the Department of Civil Protection, which realistically reproduces the effects of an earthquake and guides people in learning the correct behaviours to adopt.
Alongside the exhibition visitors will find a space for discussion, in-person and via the web, involving experiences, experts, public institutions and businesses both users and producers of technology.
The Head of the Department, Fabrizio Curcio, will intervene on the opening day of Mare Climaticum Nostrum, the second Euro-Mediterranean Conference on Climate Impacts, which will be held in the Salone dei Cinquecento in Palazzo Vecchio on Nov. 14. Curcio will then introduce talks on "Water Risks and Disaster Prevention," which will take place at Fortezza Basso on Nov. 15 in the Plenary Hall. At this link, the full program of ETE 2023 events and conferences.
The Florence exposition is addressed to the civil protection structure, the system of risk prevention, restoration and post-emergency reconstruction, technicians and administrators of Public Administration and businesses, professionals, researchers from universities and research centres, citizens and active citizenship associations, and high school and university students and professors.
The admission to ETE 2023 is free after registration. All relevant information on the event is available at this link.